1. Bowl Removal
Using an 8 mm Allen wrench, secure the bowl and loosen the nut by turning it counterclockwise. Gently pull the bowl out of the housing and place it in a container to collect any residual oil.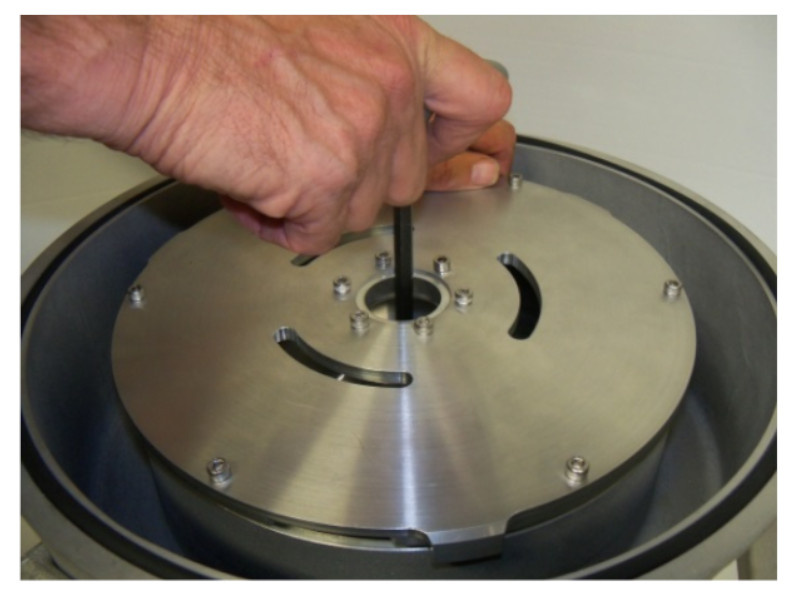 2. Bowl Mount Removal
Utilize a gear puller obtained from an auto parts store. Attach the three hooks to the bottom of the bowl mount. Hand-tighten the gear puller, then use a wrench for further tightening to safely remove the mount from the motor shaft. Ensure the force is applied to the motor shaft, not the housing, allowing the mount to slide off smoothly.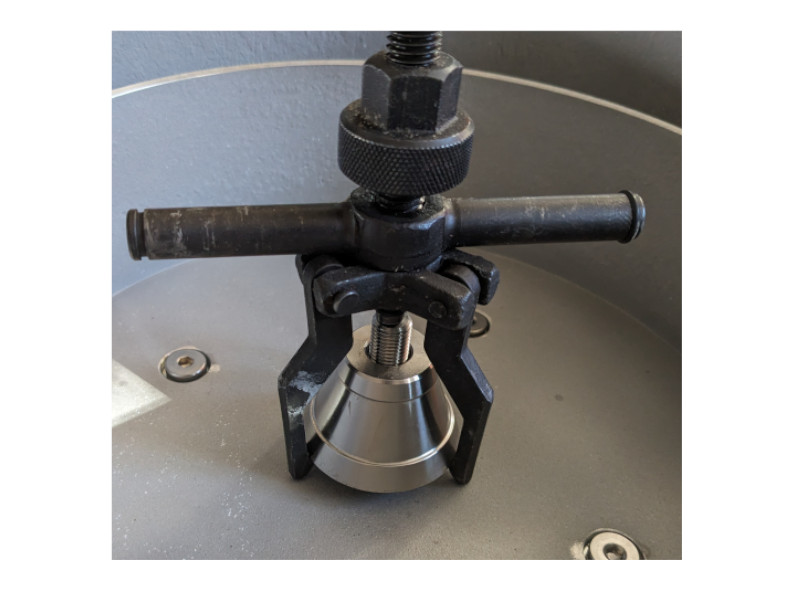 3. Motor Removal
Using a 4mm Allen wrench, remove the three legs of the Ultimate Force Centrifuge, placing the motor base on the ground. This will aid in removing the motor from the unit. Using a 3/16 Allen head screwdriver, remove the 4 bolts securing the motor. Set them aside in a safe location, not damaging the sealed washers if reusing. Remove the housing by lifting up from the motor. Flip the housing upside down and, with a mallet and socket, gently tap out the old seal.
4. Install New SKF Seal
Lightly coat the Ultimate Force Centrifuge Housing with silicone or grease to facilitate seal installation. Verify the coil spring inside the SKF seal is properly seated. Use a socket or pipe fitting of similar size to tap the motor shaft seal into place carefully. Avoid overdriving the seal to prevent compromise or damage.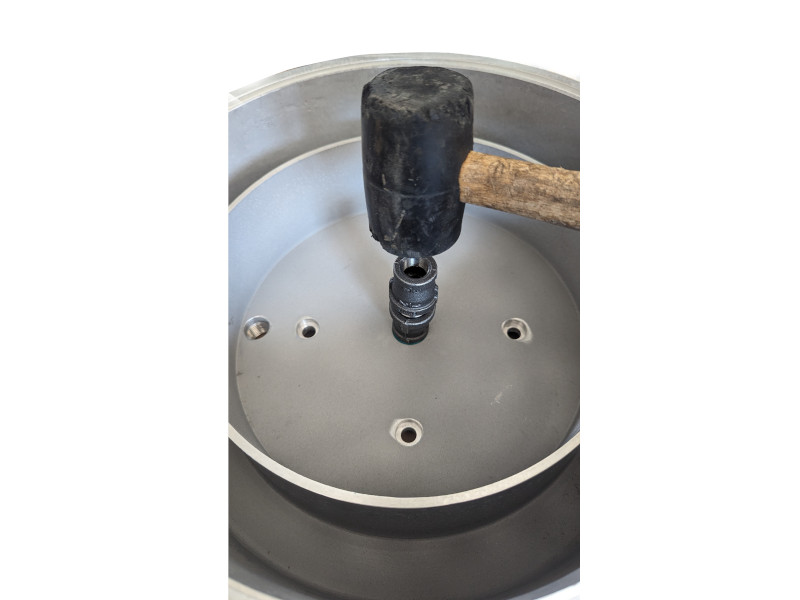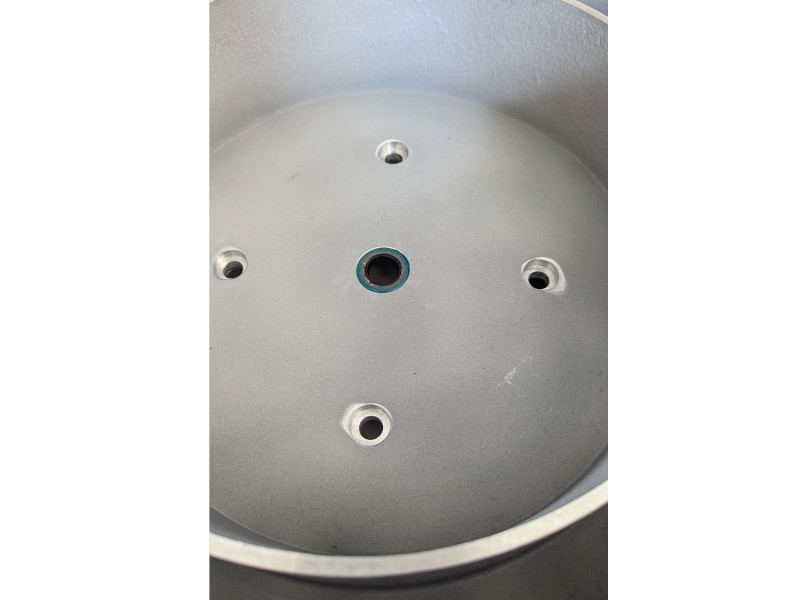 5. Install The Motor
Place the motor on a stable surface, lubricate the motor shaft with grease, and slide the housing onto the motor shaft, ensuring not to damage the rubber seal. Use the sealed washers from our reseal kit on the 4 housing bolts and securely tighten them into the motor.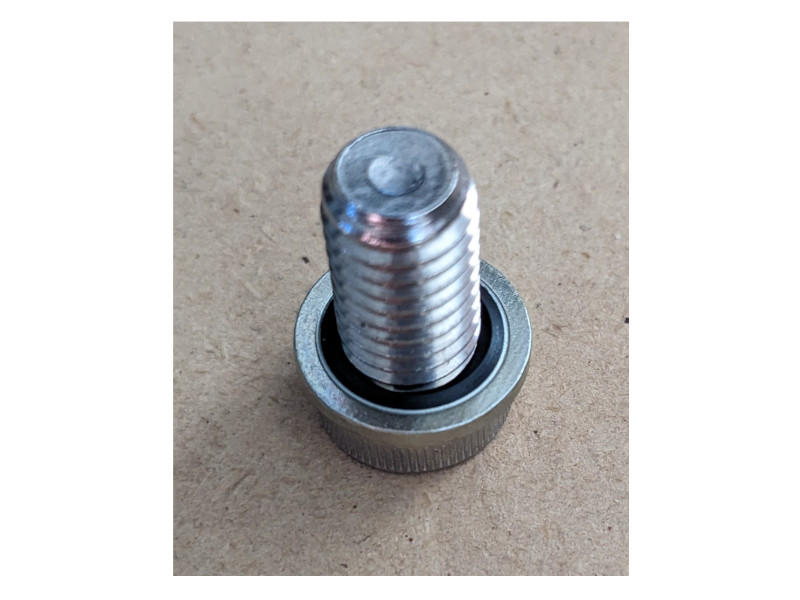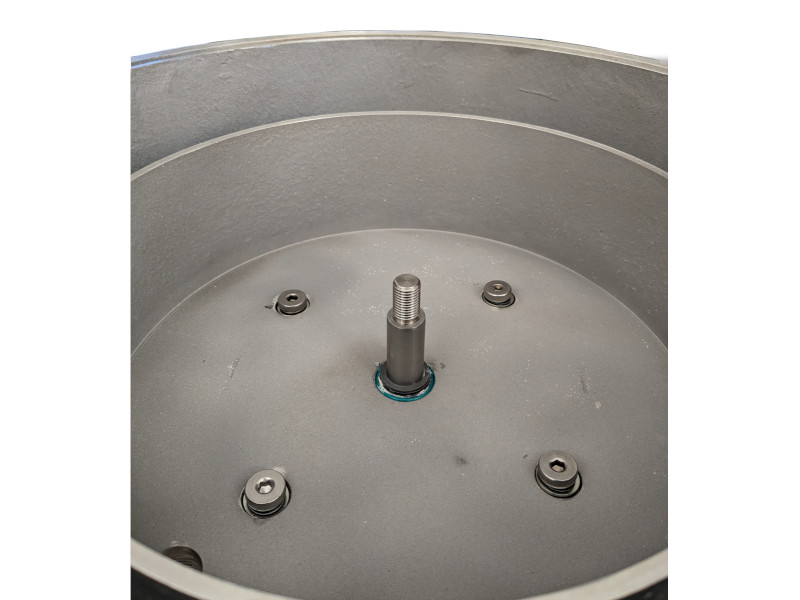 6. Install V-Seal and Apply Anti-Seize
Slide the V-seal down the motor shaft, pushing it firmly into the motor shaft seal with the V portion facing down to prevent leaks. Apply a thin layer of antifreeze onto the motor shaft for easier future installation and removal of the bowl mount.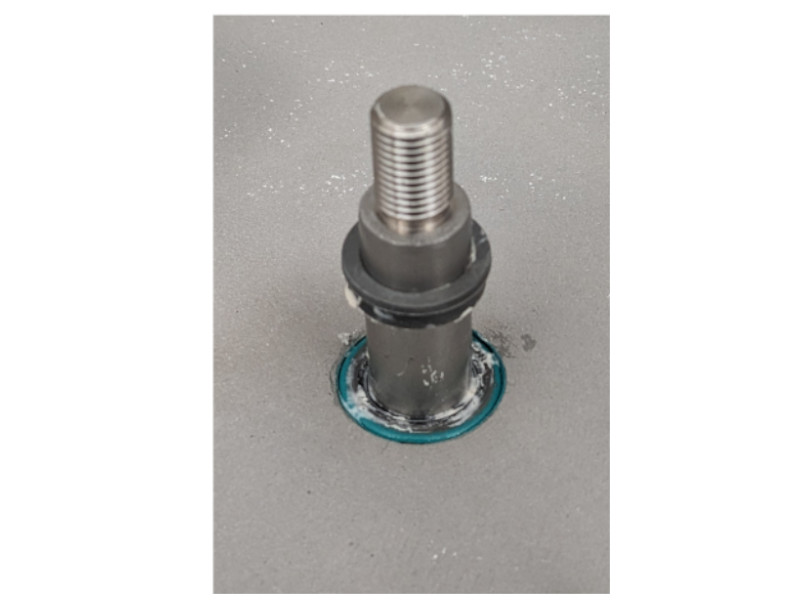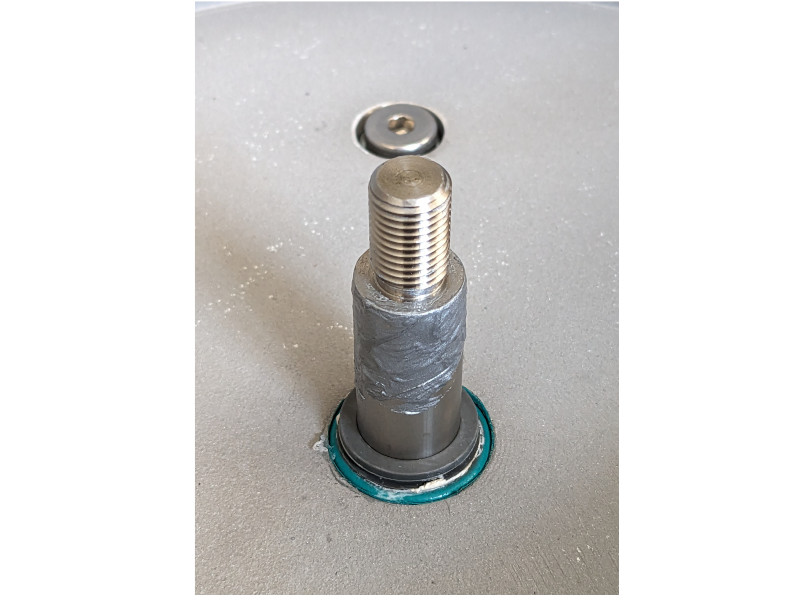 7. Install Bowl Mount
Heat the bowl mount in boiling water for 5 to 10 minutes. Using pliers, carefully pick up the bowl mount and quickly slide it onto the shaft, avoiding burns or drops. Ensure the bowl mount is fully seated by the groove, catching the motor shaft lip. Allow the bowl mount to cool for 5 minutes; if not fully seated, repeat the process.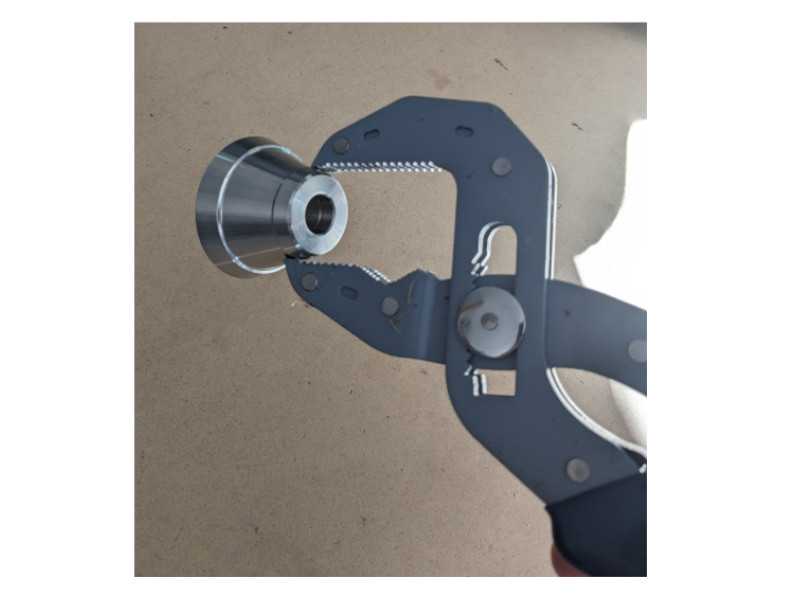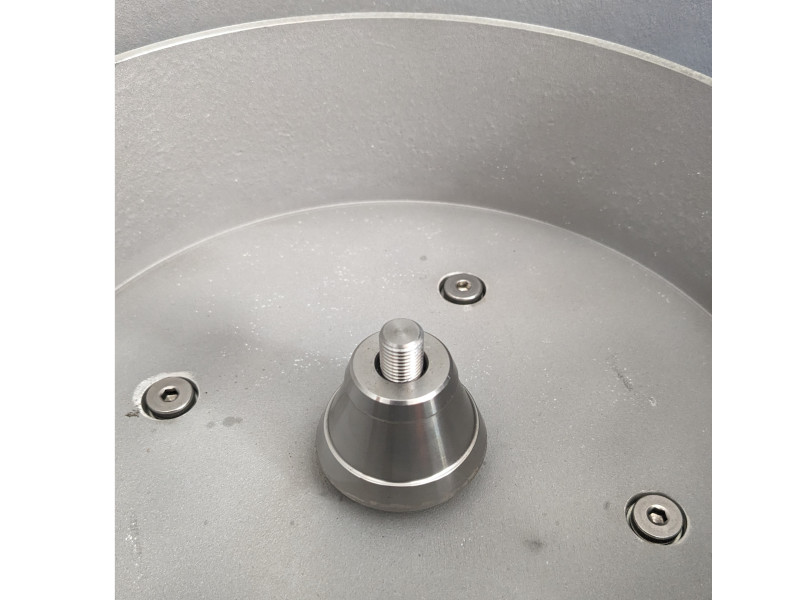 8. Attach Bowl to oil centrifuge unit
Place the bowl into the housing and onto the motor shaft. Hold the bowl steady with an 8 mm Allen wrench and turn clockwise to tighten the nut.